A very warm welcome to YourGP@Crace.
Our practice vision is 'Genuine Care, Clinical Excellence'.
NSW/ACT Practice of the Year 2020.
Genuine Care. We believe that best medicine is provided in the context of a long-term relationship with your GP. This relationship allows your GP to grow in understanding of who you are, your medical history and what is important to you. In this setting your GP can best tailor treatment to you and your circumstances, caring for you as a whole person. You can grow in trust of your GP, in their knowledge and genuine care for you and your family.
We value that some of our GPs have established relationships with patients that cover decades. Some have the privilege of caring for four generations of the same family. These are relationships we would like to build with you.
Clinical Excellence. Partnering with genuine care is clinical excellence. Our wish is to provide excellent medical care through:
Staying up to date with advances in medicine
Fully computerised records and other technologies to support comprehensive care
Continuing practice quality improvements
Teaching the next generation of doctors by participating in training of medical students and new GPs.
Most importantly, our team wish to take the time to listen and explain. We aim for people to leave with questions answered and a better understanding of their own health.
YourGP@Crace opened in May 2014 in a beautiful building, purpose-built to provide a great patient experience.  There are two dedicated children's waiting areas which kids love to visit.
YourGP@Crace works closely with our branch practices YourGP@Denman and YourGP@Lyneham.
YourGP@Crace
OPEN HOURS
Monday to Friday
8:00am to 6:00pm
Saturday
9:00am to 1:00pm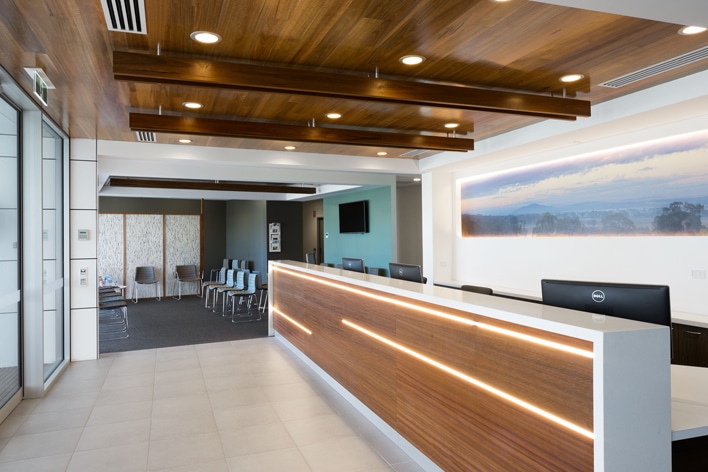 LOCATIONS
YOUR GP @ CRACE
1/5 Baratta Street, Crace
YOUR GP @ LYNEHAM
62 Brigalow St, Lyneham, next to Tilley's café.
YOUR GP @ DENMAN
1B Felstead Vista, Denman Prospect